Popular Trail Gator
Spare Parts
Childs Cycle/ Parent Handle
A brilliant teaching aide for children that have not quite mastered riding solo. Easy quick release clamp attachment that will fit to most childrens bikes.
£29.99
Fork Clamp with Ball Bolt (Parts W/X/Y/Z)
Features the fork clamp (Part W) and the Special ball joint bolt (Parts X/Y/Z).
£17.99
Cycle Wall Rack (Single Cycle)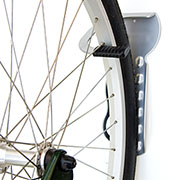 .
Learn to Cycle Vest - Purple
.
£24.95
Learn to Cycle Vest - Blue
.
£24.95
PRODUCTS

☰

OTHER WEBSITES
Extra Receiver Kit
.
Trail Gator Towbar Cycle Link Tag-a-long
This is the complete Trail Gator kit which will turn most children's cycles in to a tag-a-long. Easy to detach allowing children to ride solo.
Extra Seatpost Kit
.